Article Submission Open for Volume-1 Issue-2, November 2021 | Last Date of Article Submission is November 01, 2021
 Published By: Lattice Science Publication (LSP) 
 Scope: Data Mining of Computer Science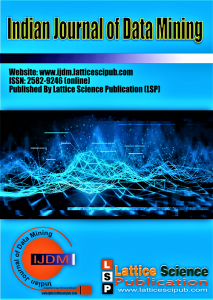 The Indian Journal of Data Mining (IJDM) is having ISSN 2582-9246 (online), half yearly international journal, being published in the months of May and November by Lattice Science Publication (LSP) Bhopal (M.P.), India since year 2021.

The Indian Journal of Data Mining (IJDM) is online, open access, peer reviewed, periodical international journal. The aims of the journal is to publish original, theoretical and practical advances in Data Mining of Computer Science that covers Data Mining, Data Science, Big Data, Data Warehouse, Visualization, Security, Privacy, Big DaaS, Scalable Computing, Cloud Computing, Knowledge Discovery, Integration, Transformation, Information Retrieval, Social Data and Semantics, Mining Functions, Data Regression, Data Classification, Anomaly Detection, Data Clustering, Data Association, Data Regression, Data Cleaning, Feature Selection and Extraction, Data Mining Algorithms, Apriori Decision Tree, Generalized Linear Models, k-Means, Minimum Description Length, Naive Bayes Non-Negative Matrix Factorization, 0-Cluster, Support Vector Machines, Data Preparation, Mining Unstructured Data, Artificial Intelligence, Future Directions and Challenges in Data Mining and Industrial Challenges in Data Mining. All submitted articles will be reviewed by the board of new editors of Indian Journal of Data Mining (IJDM).
Article Submission System. The submitted article should be original, scientific, cutting edge, high quality, result oriented and within the scope of the journal that will publish in upcoming volume / issue if accepted. Author (s) will get notification along with review report if article will accept by the reviewers. 
Author (s) can submit article, round the year, electronically by using
The primary goal of the new editors is to maintain high quality of publications. There will be a commitment to expediting the time taken for the publication of the article(s). The articles that are sent for reviews will have names of the authors deleted with a view towards enhancing the objectivity and fairness of the review process.
Articles that are devoted to the purely mathematical aspects without a discussion of the physical implications of the results or the consideration of specific examples are discouraged. Articles concerning Data Mining of Computer Science should not be limited merely to a description and recording of observations but should contain theoretical and quantitative discussion of the results.
Article (s) for the regular issue can be submitted, round the year, electronically by using Article Submission System After the final acceptance of the article, based upon the detailed review process and submission of required documents, the article will publish online immediately. However, The assignment of the article of specific Volume / Issue (see archive) will be taken up by the new editors later; and the author will be intimated accordingly. For Theme Based Special Issues, time bound special call for articles will be announced and the same will be applicable for that specific issue only.
Important-
---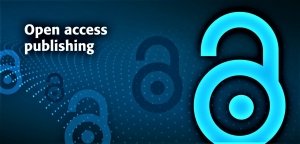 Receiving Articles for:  Volume-1 Issue-2 
Last Date of Article Submission:  November 01, 2021 
Date of Publication:  November 10, 2021 (Half Yearly)
Current Publishing Volume/Issue: Volume-1 Issue-2, November 10, 2021


Send article at: Article Submission System
Website: www.ijdm.latticescipub.com
ISSN: 2582-9246 (Online)
DOI: https://doi.org/10.35940/ijdm
Publishing Frequency: 02 Issues per year (Half Yearly: May and November)
Global Directory Partner: LSP
Published By: Lattice Science Publication (LSP) more…..
First Volume/Issue Publishing Year: 2021
Journal Starting Year: 2021
Review Process: Double Blind
Publication Ethics and Policies: www.ijdm.latticescipub.com/ethics-policies
Publisher License under: CC-BY-NC-ND